The configurable VTAC high speed data insert features a data transfer rate of more than 12.5 Gbps per differential pair.
Gold-plated, self-aligning contacts are specifically designed to reduce crosstalk to increase signal integrity during HSD transfers while maximizing cycle life.
Each VTAC insert has a cycle life of over 150,000 without signal degradation.
---
VTAC Vertical Headers
VTAC, VPC's premier high speed digital technology, is now available in a vertical header configuration. Configuring the contacts in a compliant pin vertical header insert opens up a variety of new board-to-board configurations. The vertical header is capable of data transfer rates of 12.5 Gpbs per differential pair.
Ask a field application engineer how you can leverage VTAC inserts to create backplane connections, high speed PCB housings, mezzanine board systems, or extend systems using expansion cards.
---
Mezzanine Configurations
VTAC vertical headers' low profile makes them ideal for mezzanine connections. The compliant pins of each VTAC insert make installation in PCB simple and the low insertion force of the inserts make them easy to separate and service should a board ever fail.
Increases data transfer rates.
Improves signal integrity.
Reduces cable length.
Reclaims real estate in your ITA enclosures.
Ask a Field Application Engineer about our high speed board design services.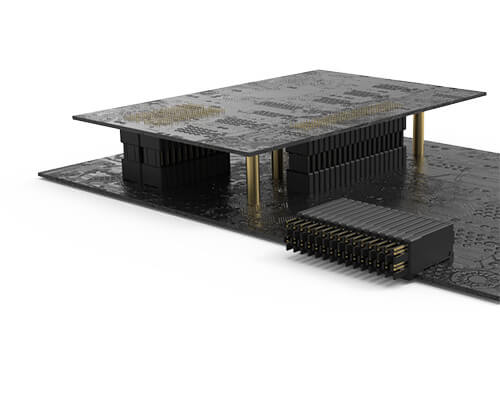 ---
Expansion Card Configuration
When designing complex systems, often times an expansion or accessory card is a great solution to build-in an easily upgradeable solution to future-proof a concept. VTAC's unisex connector design enables perpendicular board connections. The compatibility of VTAC right angle and vertical header inserts helps to create configurations where traditional expansion or accessory cards might be used, leaving room for systems' expansion in the future.
Compatible with VTAC PCB Adapters.
Creates a custom HSD solution that consolidates all your high speed signals.
Accepts expansion cards with VTAC to future-proof your systems.
Transfers at speeds greater than 10 Gbps per differential pair.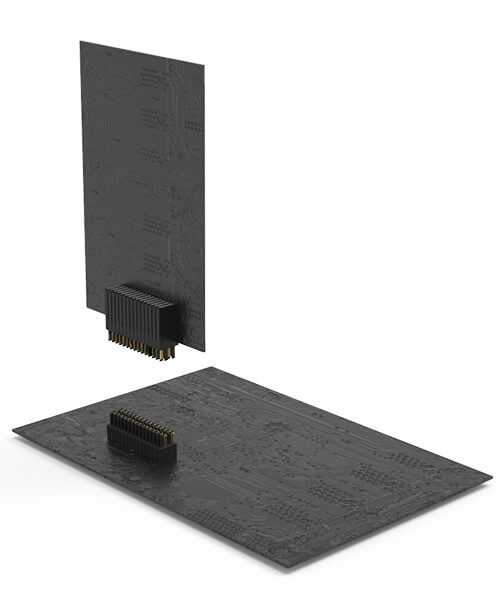 ---
PCB Mounted Connectors
When a PCB board is a more economical solution to a discrete wired solution (such as in a production environment), being able to connect directly to a board may be the perfect solution. With VTAC vertical headers, our iSeries connectors can be mounted directly to the PCB. By loading the i2 MX receiver with VTAC pass-thru inserts, a quick-disconnect connection is created between the PCB and the VTAC-compatible module.
Enables direct connections inside ITAs.
Provides alternatives to discrete wired enclosures.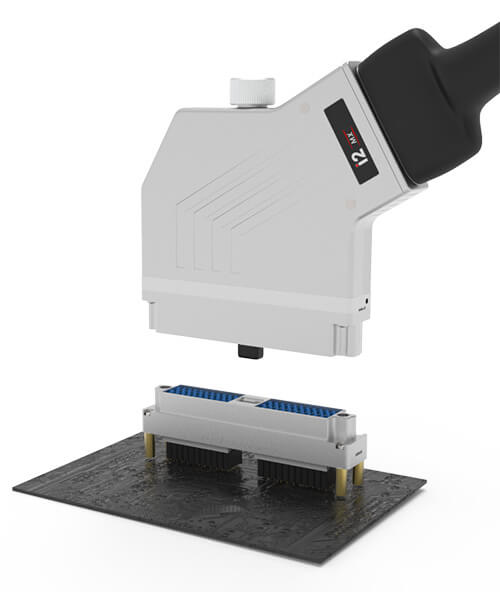 ---
High Speed Test Fixturing
Diagnostic test fixtures have to show reliable and repeatable results. Our engineers use VTAC in their test fixtures to ensure that impedance is properly matched and that there is virtually no signal interference in a signal transmission. Using VTAC pass-thru inserts, test engineers can outfit any Mass Interconnect that accepts 90 Series modules to create robust, high cycle life test fixtures for desktop or rack and panel applications.
Brokers all test points through a single interface. Only a test interface to maintain.
Configures your interface with HSD alongside coax, signal, power, pneumatic, vacuum, and fiber.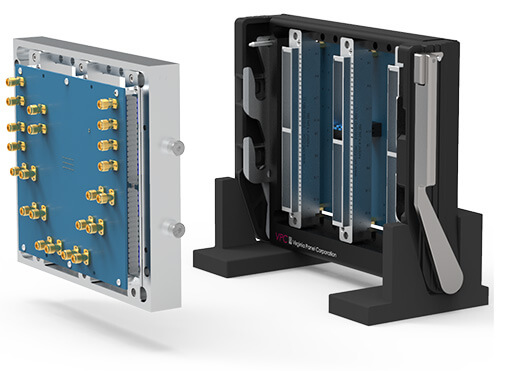 ---
Design Specifications
Even customers who do not require the speeds that VTAC offers are delighted with the signal integrity of VTAC contacts. Each of the VTAC contacts were designed to prevent impedance mismatch, mitigate crosstalk, and safeguard against insertion loss.
Modular and compact, the VTAC vertical header inserts enable design engineers to create excellent miniature PCB adapters to create complex, high speed systems without taking up resources.
Multiple Protocols
Mix and match small modular boards to create your own solution. These plug-and-play PCB adapters provide flexibility and modularity where custom PCBs cannot. Move PCB adapters around to optimize space, mix protocols, and match with patchcords.
Specifies popular high speed protocols like: USB 5 Gbps (USB 3.0, USB 3.1 Gen 1, USB 3.2 Gen 1), Cat 6, SATA, DVI, HDMI, and more!
Combines your protocols in a SIM module, and we can create a single part number for your order.
Provides a plug-and-play solution that is delivered fully assembled.
---
Custom Board Configurations
Have a large program to satisfy? Need to duplicate many test fixtures? VPC can design custom high speed PCBs in-house to help deliver the same high quality products from a source you trust.
Cannot find a part number for the design you're looking for? Contact your Field Application Engineer today.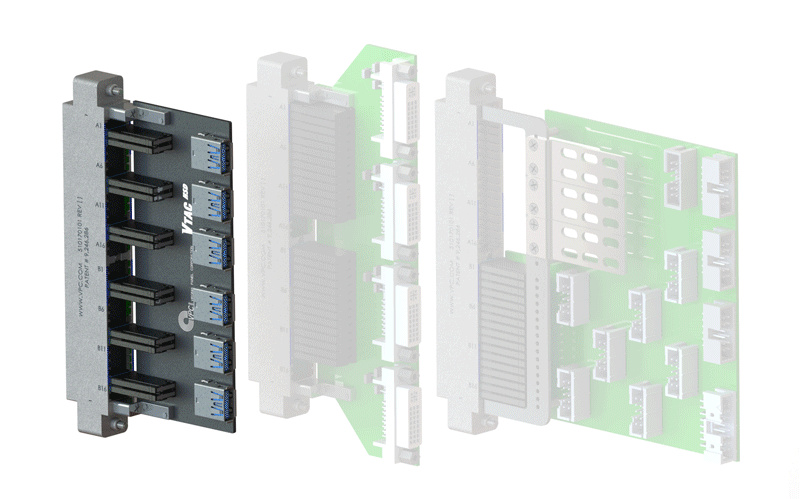 ---