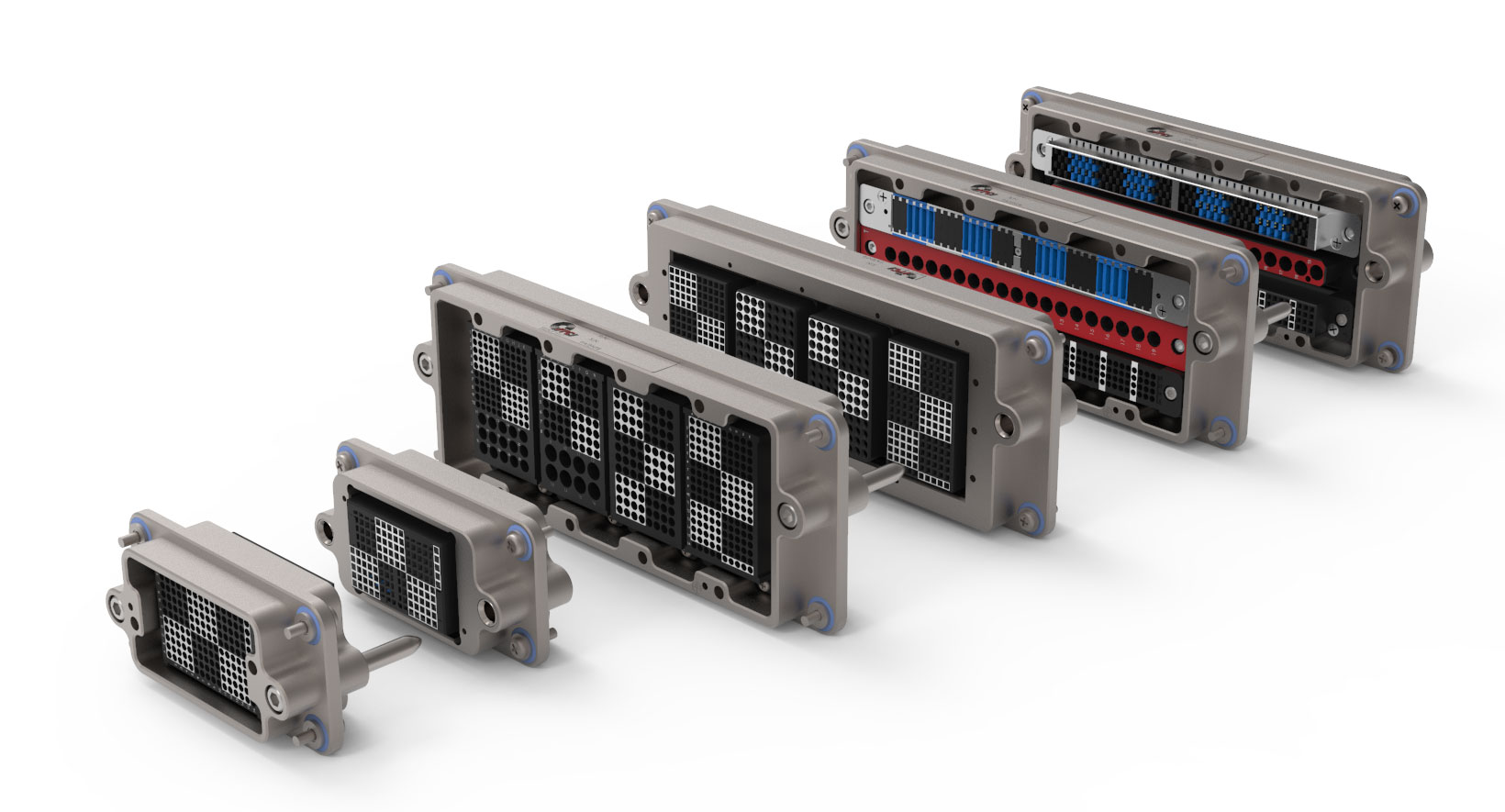 Automatic Docking Connectors
VPC extended its ATE interface options with the addition of four automatic docking connectors: the D1, D3/D4, D12, and D25. Each connector feature an engageless frame for use with automatic test handling equipment to mate test adapters. These iDock Series connectors are an ideal solution for production or manufacturing environments. They also minimize operator interaction, which reduces the opportunity for error.
With a robust and reliable hybrid interface, particularly suited to manufacturing and product test applications, the iDock Series offers reliable transmission options for signal, power, high current, high voltage, coax, high speed data rates, and fiber optic. The flexible, modular design of iDock Series connectors allows the user to consolidate a variety of connection types into individual connector solutions. iDock Series connectors can be used for automatic docking or in a reliable frame format for rack and panel applications.
VPC's floating bushings help to ensure a successful mate each and every time. A floating frame paired with guide pins provides precise alignment between the receiver and ITA with each mating cycle.
---
Automation
With over 60 years of expertise in the field of mass interconnect, VPC is extending its portfolio with interface designs optimized for product test environments. The compact design of the iDock Series and the lack of engaging mechanism, makes it ideal for high-volume product test changeover. The iDock Series is rated for 200,000 cycles.
---
Partial Loading
Unlike many competitors, VPC's frames can be reliably mated without every module being installed. In fact, the modules can be partially loaded and still function optimally. Using locator bosses, VPC's module position tolerance is controlled in the receiver and ITA frame to ensure proper alignment without the excessive use of guide pins.
Design for the future; fill it when you need it.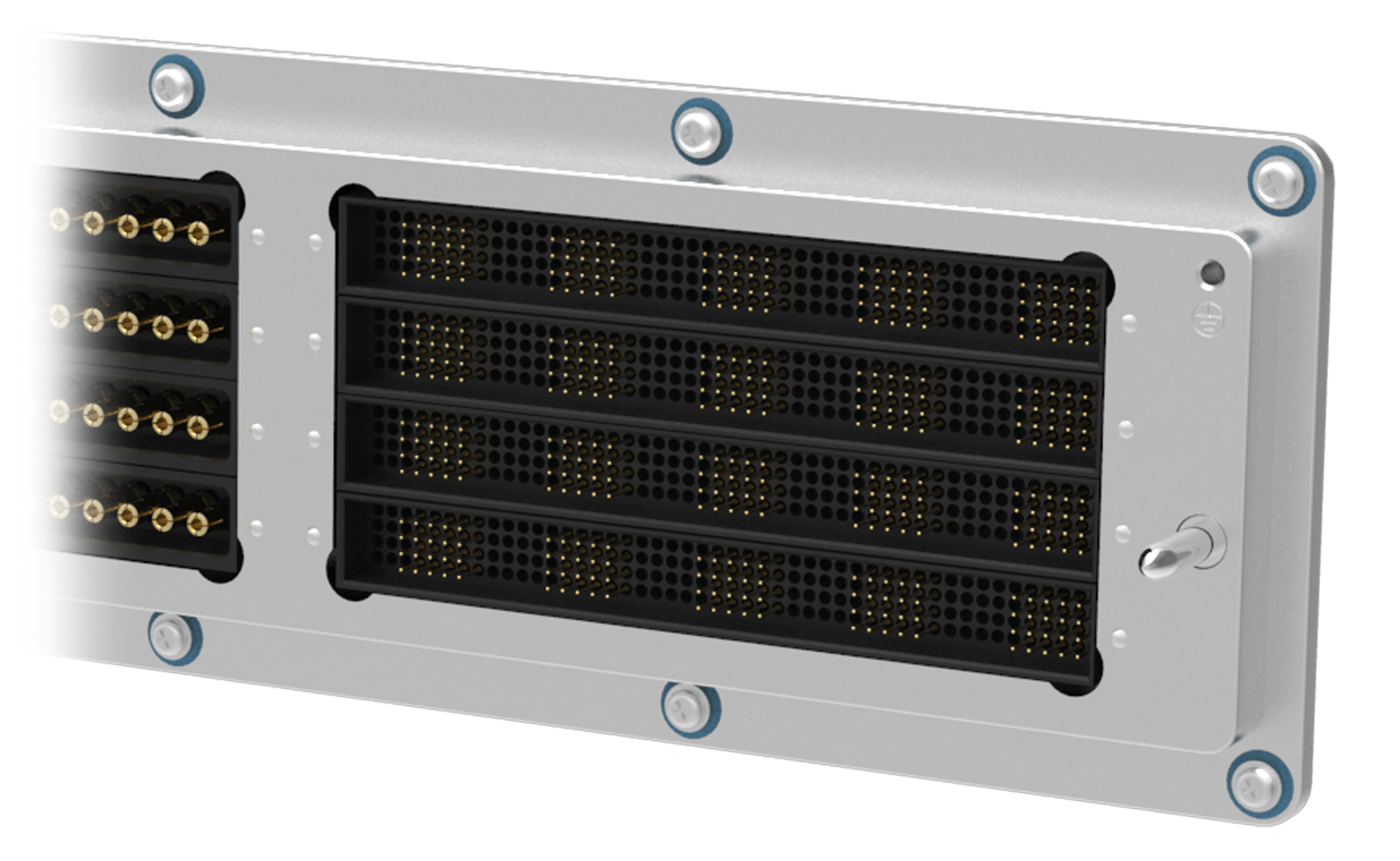 ---
Specifications
While the load and force required will depend on the amount and type of I/O populated in the system, the interface design is based on the G12 design, a system that has been fielded and tested for more than 30 years.
Weight

.20 lb [.09 kg]
.48 lb [.22 kg]
1.84 lb [.83 kg]
3.50 lb [1.59 kg]

Frame Material
Nickel plated aluminum
Guide Pin Material
Heat treated stainless steel
Floating Bushing Material
Nylon
Internal Bushing Material
Stainless steel
Operating Temperature
-55° C to 110° C
RoHS Directive 2011/65/EU Status
Compliant
REACH Article 33 Status
Compliant
ECHA Article 59 of Reach Regulation
Compliant
---
PCB Options
The iDock Series uses two standard VPC modules which accept PCB solutions. The larger interface frames use high-density 90 Series modules, while the smaller frames use iCon modules. Both module types accept PCB options that can increase signal integrity and optimize cable management.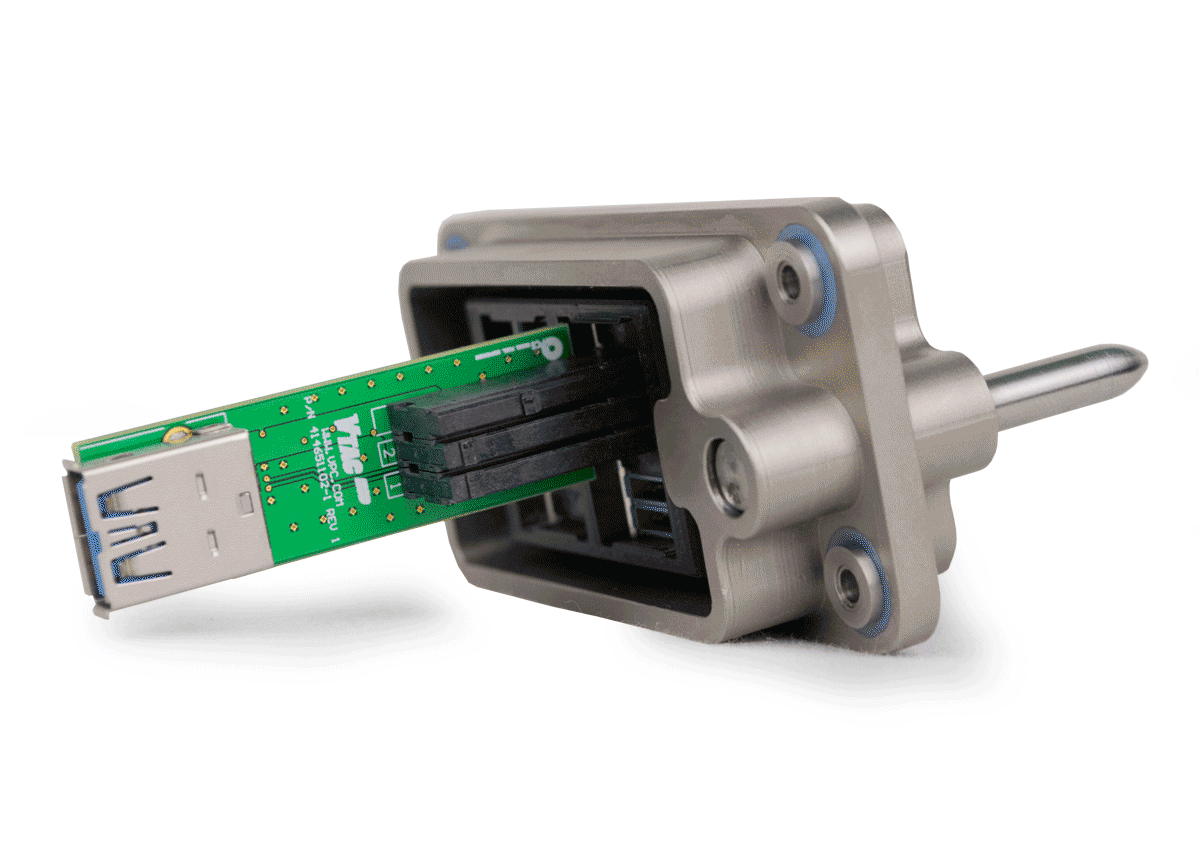 ---
Floating Bushings
In an automated test setting, misalignment can lead to catastrophic failure. VPC docking frames are equipped with floating bushings to provide up to .040" [1.016 mm] of radial float to compensate for alignment. The floating bushings preserve the frames and contacts during each mating cycle.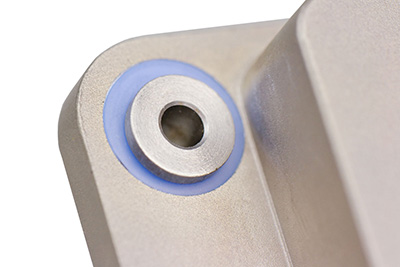 ---
Hybrid I/O Options
The iDock Series frames accept modules of different I/O types. Whether testing with power, signal, RF, data, fiber, or vacuum, these modules can be inserted side-by-side. Furthermore, many VPC modules are hybrid in nature, meaning that these I/O requirements can be intermixed in the same module, lending further flexibility and diversity.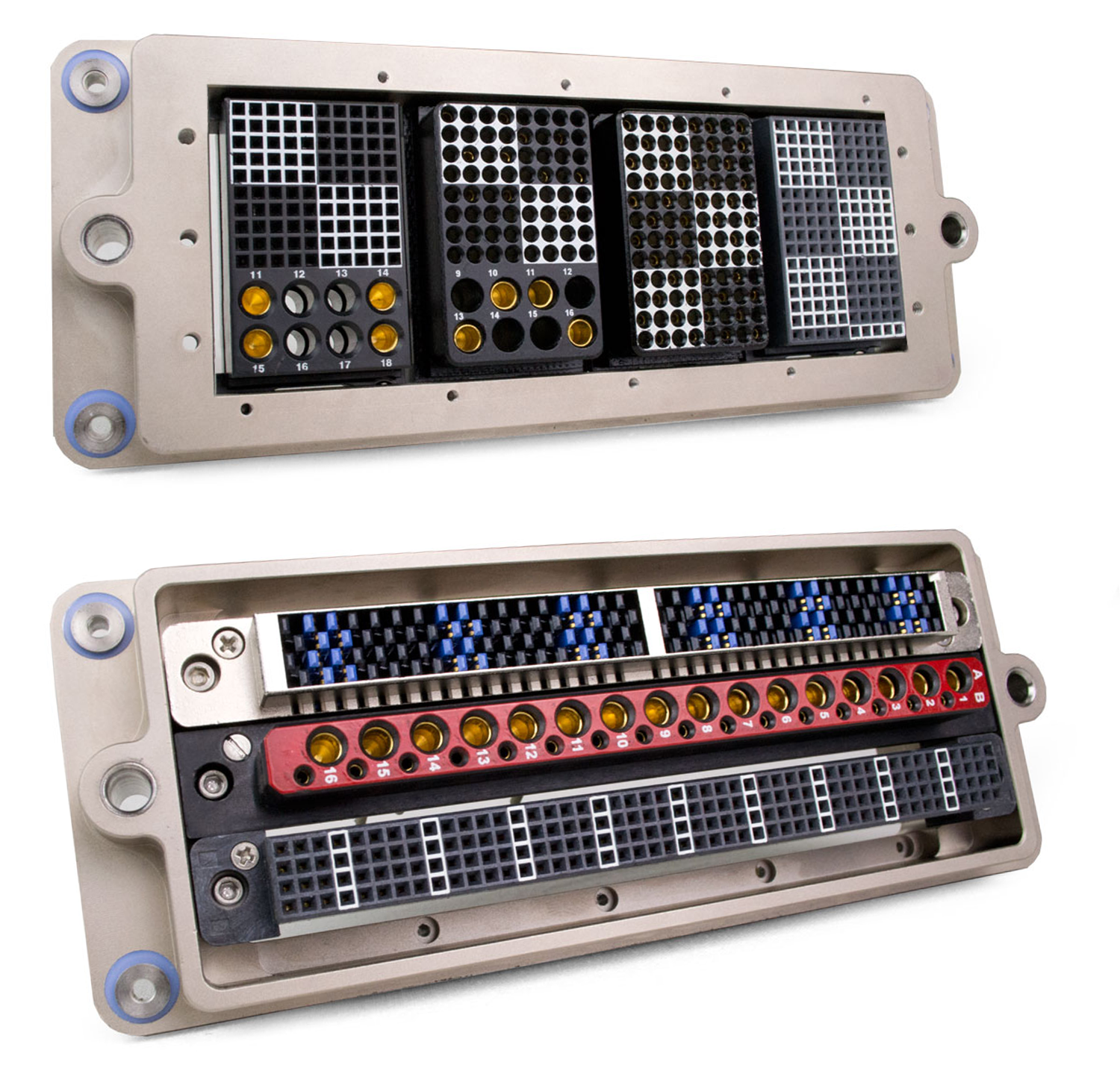 ---
Configure Your Solution
Continue to the technical section to review part numbers for receivers, ITAs, accessories, and a variety of pre-configured modules compatible with iDock Series connectors. Check back periodically as new configurations are added.
As always, if you do not see the configuration you require, please contact a Field Application Engineer .
Click the links below to continue to their parts list section.