The Snap-In-Modular (SIM) QuadraPaddle Insert shares the same footprint as our VTAC high speed data inserts, which makes them both compatible with our i2 MX connector and 90 Series SIM modules. This added compatibility means the ability to intermix insert types within a single module and to conduct tests at a range of signal speeds.
---
The Anatomy of SIM QuadraPaddle Inserts
Side latches anchor the SIM insert securely in the SIM module, ensuring a perfect engagement between the ITA and Receiver modules
Extraction cavities allow for easy removal of QuadraPaddle receiver contacts for maintenance or replacement
Triangular Pin-1 indicator on both the Receiver and ITA help to ensure a correct mating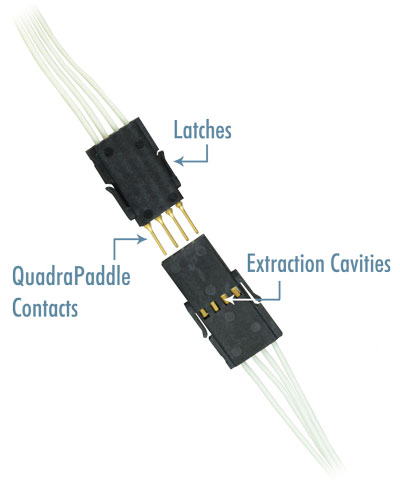 ---
What is SIM Technology?
The SIM insert is a proprietary snap-in technology that uses latches to anchor the insert to VPC's patented Snap-In Module
SIM QuadraPaddle inserts and VTAC inserts share the same footprint and are interchangeable in both 90 Series SIM modules and i2 MX connectors
Each SIM insert occupies one spot, which provides greater flexibility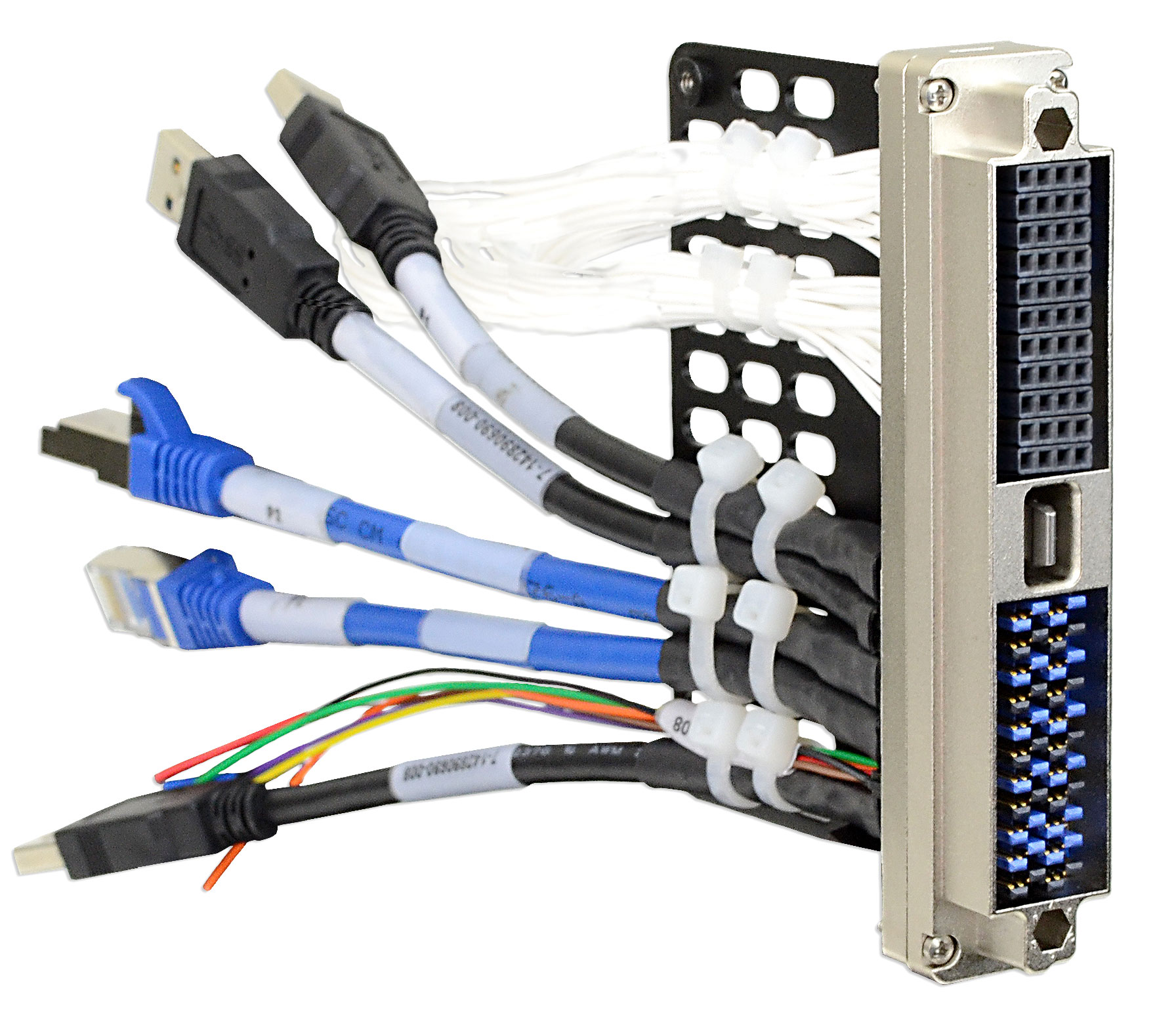 ---
i2 MX Meets SIM QuadraPaddle
Available in pre-terminated cable assemblies in two convenient lengths which can be inserted into i2 MX connectors
Strain relief plates are available for the i2 MX receivers for smart cable management
i2 MX modules offer 22 total slots for SIM QuadraPaddle and/or VTAC inserts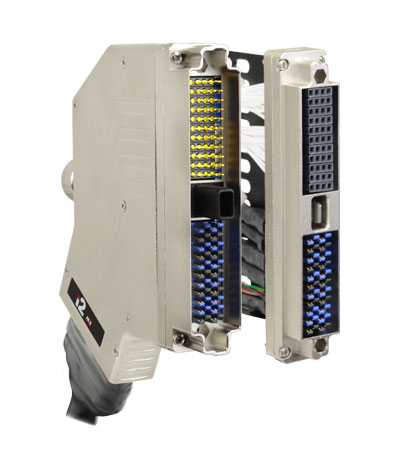 ---