An Infinite Number of Connections
VPC's latest high speed technology allows for concerns about cycle life and lost time due to PCB soldering and changeout to be a thing of the past. The unique design of VPC's VTAC, QuadraPaddle, and Micro Power SIM inserts allows for changeout and replacement of pass-thru inserts while preserving right-angle connections to the PCB. VPC's SIM module offers up to 34 positions and allows for mixed input/output combinations.
For questions about the Infinity Connector or any VPC product, please contact a Field Application Engineer.
Sample VTAC Configuration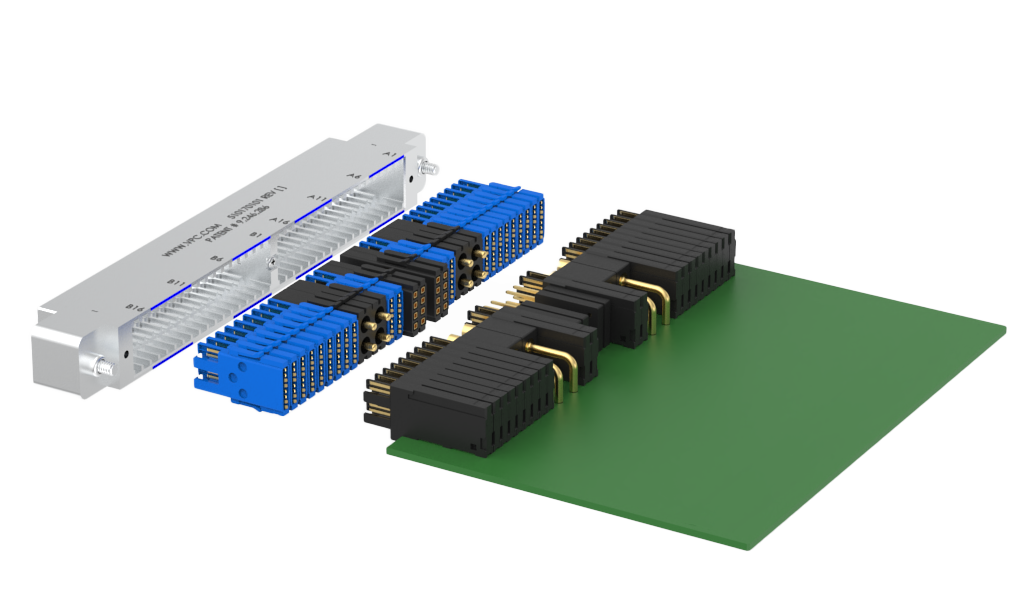 ---
Piece-by-Piece